International Pet Travel Services
*Temporarily Suspended*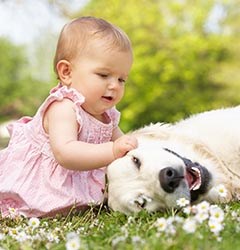 Due to current events, and staffing, at this time Happy Tails Travel has suspended all international relocations. This is to maintain quality standards as we want to ensure that each client receives our full attention.  We are uncertain of when we will resume international relocations but encourage you to send us an e-mail for more information or to fill out our Pet Travel Form if your travel date is at least 6 months away. Thank you for your understanding.
We provide full service pet relocations for local/national/ overseas/international pet travel services. Around the block or around the world, we can provide you with all your pet travel and animal transportation needs. We specialize in European countries such as Italy, Germany and France.
Please note for international relocation, Happy Tails Travel is only able to relocate pets with an arrival or departure city in the United States. We are unable to accommodate moves between two foreign countries, or within one country that is not the U.S.
Happy Tails Travel is a member of The Independent Pet and Animal Transportation Association International, Inc. (IPATA) and we are USDA certified. We have local, national and overseas travel contacts and can easily arrange a smooth move of your canine, feline, or other family pet.
While we are based in Tucson, Arizona, we provide a wide range of overseas pet travel services handling the technical logistics of the animal transportation industry.
Overseas pet travel is a complicated process and most importantly, pet travel safety and planning must not be overlooked.
Pet Travel Safety - When your pet travels overseas, extra documentation and immunization are required. One requirement is an international health certificate and a valid rabies certificate issued by a licensed veterinarian.
Overseas Pet Travel Services
Military Pet Relocation Specialist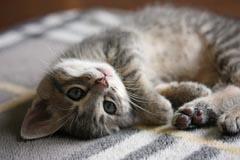 We are experts at pet relocation for military due to PCS (Permanent Change of Station) both domestically and overseas. Whether you are taking the military pet to your new change of station or facing the difficult task of sending your pet to a friend or family member, we help you and your pet so you can focus on the rest of the family and other moving details.
We have done thousands of pet relocations locally, nationally, and overseas since 1995, and are focused on creating the most comfortable, safe, and stress-free environment possible for you and your companion.
We understand the responsibility and details involved in pet transportation and the concerns you have for your family friend.
We look forward to providing you with our comprehensive pet travel services. Please take the time to fill out our Pet Travel Form* and we will get in touch with you.
*International shipping currently suspended