Personalized Pet Shipping Services
Based out of Arizona, Happy Tails Travel is an experienced pet shipping company. Happy Tails Travel has been safely shipping pets since 1995. We specialize in summer pet travel, even from the hottest states such as Arizona, Texas, Hawaii and Florida, during the hottest months.
Personal & Friendly Service since 1995
Professional Pet Transport & Pet Relocation by Air
Professional Pet Transport by Ground Safe & Sound
Customized Pet Travel Counseling from Start to Finish
Pet Rescue & Pet Delivery Services & Arrangements
Domestic & International Pet Transportation Service
Door to Door Airport Transportation to/from Major Airports
No Surprises! Our Pet Shipping Costs are Clearly Listed
We Offer Military Discounts & Multiple Pet Discounts
100% Pet Travel Safety Shipping Animals Since 1995
We Ship your Pets by Air with Care and by Ground Safe and Sound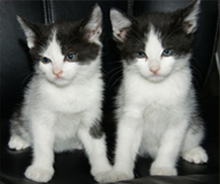 At Happy Tails Travel, we ship your pets by air with care to just about anywhere (domestic and international pet relocation assistance is offered), and our prices are fair. We will customize and assist with all of the details and logistics of your pet move whether it is local, national, or international pet travel. Our goal is a hassle-free, safe journey for your pet, and peace of mind for you. We make moving pets a breeze!
We are advocates for all pets moving. This includes pets who are now restricted from air travel due to airline changes in pet policy. We offer private transport from current home to new home. This is especially helpful for Giant breed, Snub nosed, and "Dangerous" breed dogs. It also benefits people who want an alternative to Airline Travel for their pet. Read more about our pet ground travel services.
Please fill out the Pet Travel Services Form to provide us with all the necessary information to meet your individual pet relocation and pet shipping needs. We can prepare 'Known Shipper' documentation and expedite the shipping of your pet through the entire pet move process. As a certified USDA Intermediate Handler, we comply with the Animal Welfare Act and applicable federal and airline pet move regulations.
With the information from your no cost/no obligation Pet Travel Services Form we can address your entire pet shipping, pet relocation, or pet transport needs. Let us help you safely ship your cat, dog, puppy, or kitten!

Loyal Customers – Many of our clients come back to use us for their next pet move, and refer friends and family to us. Our professional, friendly & customized pet services are some of the reasons we have people utilize our pet relocation planning again & again!
Military PCS
We support our troops! We understand often times PCS moves can be sudden and into unfamiliar destinations. We are here to assist you in making sure your furry family members are able to accompany you on the next exciting chapter of your life. For more information on our pet family move services please visit our Pricing & Policy Page.
Tax Benefit for US Citizen Pet Owners:
IRS Publication # 521 ("Moving Expenses") states that pet moving is a tax-deductible relocation expense when your relocation and moving is for purposes of change of employment. Consult your tax advisor for further information.
Download the IRS form as a PDF: IRS Publication # 521
Pet Scam Alerts
Before adopting a pet, read our "Tips To Avoid Pet Adoption Scams" blog post and our FAQ page.
Also see our Pet Scam and Pet Adoption Scam videos.
Think you may have been scammed? Happy Tails Travel, Inc. does not work with 3rd party vendors where they would arrange your pet's entire transport without you speaking directly with us. If you have been contacted by a company or individual claiming to use Happy Tails Travel, Inc. to relocate a pet you may be purchasing or adopting, please visit the Internet Crime Complaint Center or IPATA Pet Scams to learn how to report a possible scam.
Publicity
We now have a publicity page, full of useful articles featuring Happy Tails Travel.
Have questions about the world of pet travel? Not sure where to start on your pet shipping journey? Check out our publicity page today and get informed.